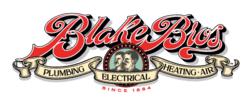 Safe and Quality Electrical Outlet Services in Huntsville
Electrical outlets are a necessary component of all residential and commercial electrical systems. Our plugged-in society has made us so dependent on electrical outlets that it's almost impossible to complete our daily tasks without them. But because outlets have become so commonplace, we often don't give them a second thought—until there is a problem.
For reliable electrical outlet installation and repair in Huntsville, AL, turn to Blake Brothers for help! Our licensed and certified electricians are always ready to provide you with prompt and quality service – 24/7!
Our Process: Electrical Outlet Repair & Installation
Book Instantly Online.
Click "Book Online" to schedule your service and receive instant confirmation.
A technician will visit your home.
We arrive at your property on time, inspect the issue, and let you know what to expect.
3
Blake Brothers will perform your electrical outlet repair or installation.
We will perform the required repairs or recommend a replacement, if needed.
Customer satisfaction guaranteed!
We stand behind our work. Call us anytime for post-service inquiries or concerns.
Guaranteed Safe Electrical Outlet Services in Huntsville, AL
Electrical outlets provide electricity to all the gadgets and electronics that keep your home or business running, working nonstop without you ever having to think about them.
Still, there will be times when issues arise with your electrical outlets. It's possible that your home's power outlets are either too few or too old to support the appliances and electronic gadgets you use.
Whether you need an existing outlet fixed or additional outlets for a newly-built room in your house, you can always count on the expert electricians at Blake Brothers for safe and quality electrical outlet installation and repair in the Huntsville area.
If you live in an older home, we can also help you update your outlets and electrical system as a whole for more comfort, security, and energy efficiency!
Does Your Electrical Outlet Need Repair?
Homeowners often notice problems with their electrical outlets, but they usually brush off minor issues as unimportant or just part of how things work. However, problematic or deteriorating outlets are more than just an inconvenience; they pose real risks of electric shock and fire.
It can be difficult to determine when to call for professional outlet repair services, especially if your electrical outlets are still functional. However, there are signs that can help you decide whether or not professional assistance is required.
The outlet is not working.

If your outlet is no longer supplying electricity to your electronics, then it's definitely time to call your local electrician and have it repaired.

The outlet is loose.

Your plugs should fit snugly into your outlets and not come off until you take them out. If your plugs keep falling out easily, contact an electrician to inspect the issue in detail and perform the necessary repairs.

Your appliances keep flickering on and off.

When you plug a device into an outlet, does it keep turning on and off intermittently? This could indicate that your outlet's wiring is becoming overloaded and can no longer supply the required amount of power.
Ignoring electrical outlet issues can result in a number of potentially serious problems and pose a greater risk of electrocution or fire. Furthermore, faulty outlets may end up damaging the appliances plugged into them, leading to costly repairs or replacements. It is in your best interest to contact the experienced electricians at Blake Brothers if you notice anything wrong or have concerns with the safety of your electrical outlets.
Is It Time to Replace Your Electrical Outlets?
Just like the rest of your home, outlets eventually wear out and need to be replaced. Investing in new outlets is a low-cost way to modernize your home, increase the safety and efficiency of your electrical system, and add features that make your life easier.
You should consider upgrading your old electrical outlets if you notice one or more of the following signs:
Not having any or enough three-pronged outlets
Seeing sparks everytime you plug in a device/appliance
Burning smells while using the outlet
Brownish/discolored outlets
Outlet feels warm or hot when in use
Sockets are too loose, causing plugs to fall off
You should pay more attention to old and damaged outlets. Faulty outlets can cause irreparable damage to your appliances and electrical devices and even put your entire home at risk.
If your outlets are more than 10 years old or are showing noticeable signs of deterioration, call Blake Brothers and have them checked as soon as possible.
Our team of qualified electricians can perform a thorough inspection of your electrical system and, if necessary, replace your electrical outlets before they go bad and cause greater damage.
Choosing the Right Electrical Outlet
Most homeowners pick out electrical outlets based on personal preference, but it's also important to consider the location and likely use when choosing an electrical outlet for your home.
These are three types of electrical outlets commonly used in residential spaces:
GFCI or Ground Fault Circuit Interrupter Outlets

GFCI outlets are made to shut off power right away if they sense danger, like when water gets into the outlet. This is to keep people from getting electrocuted or getting electrical shocks. These outlets are a great choice for pretty much any room in your house, but especially for rooms with water or where young children play.

AFCI or Arc-fault Circuit Interrupter Outlets

Electrical arcs can start electrical fires. AFCI outlets have sensors that can tell the difference between a harmless arc and an arc that poses a fire risk and are designed to trip the circuit to prevent the latter from happening. This is another type of outlet that's perfect for use in every room of your house.

USB Outlets

Connectivity is more vital than ever in the digital age. This is especially important for people whose jobs require constant access to the internet and fully charged mobile devices. USB outlets have USB ports built into them. They're very useful to have in study rooms, entertainment rooms, home offices, and bedrooms—especially those occupied by students.
Before every electrical outlet installation, Blake Brothers' electrical team will discuss with you your electrical needs and requirements, so we can help you pick the right type of outlet for every space in your home. With decades of industry experience, you can be confident in our ability to safely install electrical outlets and ensure that everything is up to code.
Low Monthly Payments Financing for HVAC, Electrical, and Plumbing Services
Convenient financing options available!
Do you need an emergency electrical outlet repair or other large electrical project completed? Schedule your service with us now and worry about the cost later! We offer flexible financing options for our Huntsville area customers.
Why Choose
Blake Brothers?
Instant schedule confirmation.
Book online now to receive your appointment confirmation.
Affordable service, transparent pricing.
Honest, upfront pricing for all our services. No surprises, hidden fees, or extra charges
Available 24/7 for emergencies.
HVAC or plumbing emergency? Call us!
We're at your service any time of the day or night.
Excellent Financing
Monthly payment plans to fit any budget – finance any major repair or replacement.
Blake Brothers has Technicians Ready to Assist with Electrical Outlet Installation in
Plumbing License # CO51200005
We provide HVAC, electrical, and plumbing services throughout Alabama. Click the link below to find out if our services are available in your area.
"Jared did an excellent job diagnosing our HVAC issue. He was able to perform the service in a timely manner and was able to answer every question I had regarding our system!" ---Justin Colar