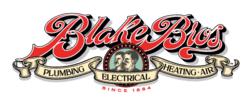 Full-range indoor and outdoor lighting services in Huntsville, AL
The look and feel of your home are greatly influenced by the lighting elements you choose. Strategically-placed lighting fixtures can make your indoor and outdoor living spaces feel cozier and more welcoming. They can also deter potential intruders and burglars from breaking into your property.
Blake Brothers offers indoor and outdoor lighting solutions in Huntsville and the surrounding areas. We install lighting fixtures for a wide range of applications, from aesthetics to security and everything in between.
Our Process: Lighting Installation
Book Instantly Online.
Click "Book Online" to schedule your service and receive instant confirmation.
A technician will visit your home.
We arrive at your property on time, inspect the issue, and let you know what to expect.
3
Blake Brothers will perform your lighting installation service.
We help you choose the right lighting fixtures for your space and install them safely.
Customer satisfaction guaranteed!
We stand behind our work. Call us anytime for post-service inquiries or concerns.
Quality Lighting Solutions in Huntsville, AL
Whether you are replacing a few bulbs or installing new light fixtures in your home, you'll need a Huntsville area electrician with the knowledge and skills necessary to get the job done right.
At Blake Brothers, we know how much of an impact lighting can have on the aesthetics and overall comfort of your home. Our licensed and certified electricians are ready to take on any lighting job and will do everything they can to give you the lighting you've always wanted.
We install and service the following indoor and outdoor lighting solutions in the Huntsville area:
Ceiling fans
Recessed lighting
Track lights
Spotlights
Security lighting
Patio lighting
Deck lighting
Landscape lighting
Garden lighting
Exterior walkway lighting
With Blake Brothers, you can rest assured that you'll get the assistance you need at every step of the lighting installation process. We'll help you choose the right lighting fixtures for your space and intended purpose and make sure they're installed safely and up to code.
Reasons to Install Recessed Lighting in Your Home
The purpose of lighting extends beyond simply providing light. It's also about making a statement—emphasizing the features and parts of your home that you want to highlight—and a means of achieving your interior design goals.
We install almost every kind of indoor and outdoor lighting at Blake Brothers, but recessed lighting is by far our most popular and versatile option.
Recessed lights are a wise choice for your living spaces that need better lighting. These lighting fixtures are installed flush with the ceiling instead of hanging down. When turned on, they provide a subtle and sophisticated source of light that shines in a downward direction.
Here are some of the benefits of recessed lighting installation in a residential setting:
Makes a room look bigger
Most lighting fixtures take up visual space, but not recessed lighting. Because recessed lighting is installed flush with the ceiling, it does not create any visual obstructions, making the room appear more spacious than it actually is. Recessed lighting is the best choice for rooms with low ceilings, as it does not stick out or take up unnecessary space.
Adds a more luxurious feel
The key to a stylish and welcoming home is a well-thought-out lighting scheme. While there are many types of lighting available, recessed lighting is often chosen to add a luxurious touch. You can use it to produce different lighting layers to give a space more depth and a sophisticated effect.
More energy-efficient
Due to their tendency to emit light in all directions, conventional lighting fixtures use a lot of energy. Recessed lights are designed to only illuminate what is directly below them, so every ounce of illumination they provide is used much more effectively. This helps improve their energy efficiency and lowers your monthly electricity costs.
Can be used to light up any space
Recessed lighting is a great way to achieve a contemporary feel in just about any room. Because these lighting fixtures are tucked away, they seamlessly blend with the space and allow the features of the room to speak for themselves instead of interrupting the interior design theme.
Provides even and strategic lighting
Recessed lights are ideal for providing strategic, focal lighting because they concentrate light in a small area. However, they are a great option for perimeter lighting too.
Light from a single, centralized source illuminates the room well but dims as it moves outward from the center. On the other hand, recessed lights can evenly light a room when they are arranged and set up properly.
Never goes out of style
Lighting trends come and go, but recessed lights are here to stay simply because there are areas of the home where they are indispensable. Recessed lighting is not only useful for basements and other spaces with low ceilings; it's also perfect for home theaters, kitchen islands, and the space above and around kitchen counters. They don't get in the way and give the ceiling an uncluttered, modern look.
Can I Install Lighting Fixtures Myself?
As enjoyable and rewarding as DIY projects are, some of them carry a higher level of risk than others, and anything that involves electricity falls into this category. Unless you've had plenty of experience in lighting installation, taking matters into your own hands may only result in expensive damage or run the risk of electric shock.
Using Blake Brothers' expert services for lighting installation in Huntsville is much safer than attempting to do it yourself. Our electricians can safely complete even the most difficult tasks, like installing dimmer switch systems or hanging light fixtures, and can spot potential issues before they take hold.
Moreover, using our services means your options will no longer be constrained by your own abilities. Want a chandelier in your hallway? Perhaps some garden lighting? Whether it be for safety or aesthetic reasons, our licensed electricians can install any new lighting you desire,
For indoor and outdoor lighting in Huntsville, AL and the surrounding communities, look no further than the licensed and insured electricians right here at Blake Brothers Plumbing, Electrical, Heating & Air.
We stand behind our work, so you can rest assured knowing that your lighting project will be completed safely. To schedule an appointment, please call (256) 377-6541.
Low Monthly Payments Financing for HVAC, Electrical, and Plumbing Services
Convenient financing options available!
We provide flexible and convenient financing options for our customers in the Huntsville area. Book your lighting installation with Blake Brothers today!
Why Choose
Blake Brothers?
Instant schedule confirmation.
Book online now to receive your appointment confirmation.
Affordable service, transparent pricing.
Honest, upfront pricing for all our services. No surprises, hidden fees, or extra charges.
Available 24/7 for emergencies.
HVAC or plumbing emergency? Call us!
We're at your service any time of the day or night.
Excellent Financing
Monthly payment plans to fit any budget can finance any major repair or replacement.
Blake Brothers has Technicians Ready to Assist with Lighting Installation in
Plumbing License # CO51200005
We provide HVAC, electrical, and plumbing services throughout Alabama. Click the link below to find out if our services are available in your area.
"Jared did an excellent job diagnosing our HVAC issue. He was able to perform the service in a timely manner and was able to answer every question I had regarding our system!" ---Justin Colar